Upcoming Training Series: May (Summer) 2020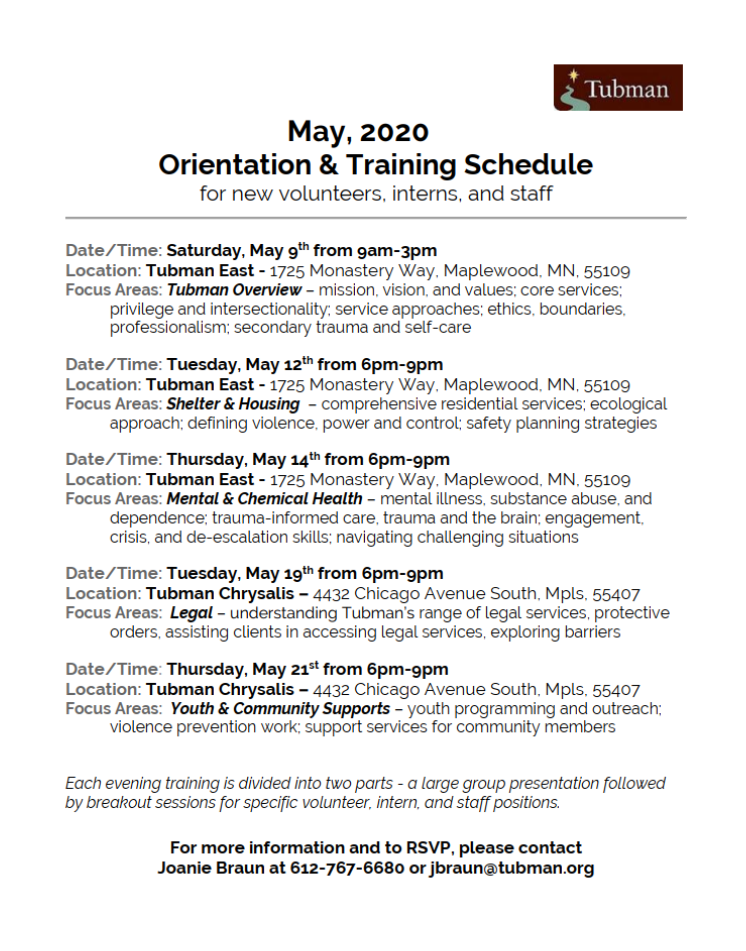 Upcoming Volunteer and Intern Trainings
Condensed Training for Harriet's Closet and Childcare volunteers

When: 4-7 p.m. Monday, March 9, 2020
Where: Tubman Center East, 1725 Monastery Way, Maplewood, MN 55109

Interested in getting started volunteering before summer? Love working with kids or with clothes? Know someone else who does? Apply today to become a Childcare or Personal Shopper in Harriet's Closet volunteer and attend our mini-training on March 9. Learn about Tubman, our philosophies, who we serve, and get to know a little more about the roles in which you will be serving the community.

In addition to this training, an onsite orientation will be given at each respective location. Details TBD.

Please email volunteer@tubman.org or call 612.825.3333 with questions or for more information.
Safety Project Attorney Trainings
No trainings scheduled at this time.