Support young people this summer!
We at Tubman are so lucky to receive generous gifts year round from donors across the Twin Cities. Item donations for Peace Camp, April Showers, and other similar drives add such value to our programs. However, young people ages 11 to 23 are often overlooked during these drives. Tubman Teen Drive 2020 focuses on items most needed and desired by young people we serve. Items such as headphones, Metro Transit Go-to cards, bikes, natural hair products, and many more are needed by young people.
See the flyer for more information on donation needs, and below for information about drop-off locations and times. 
For more information or questions, please call 612.825.3333 or email give@tubman.org.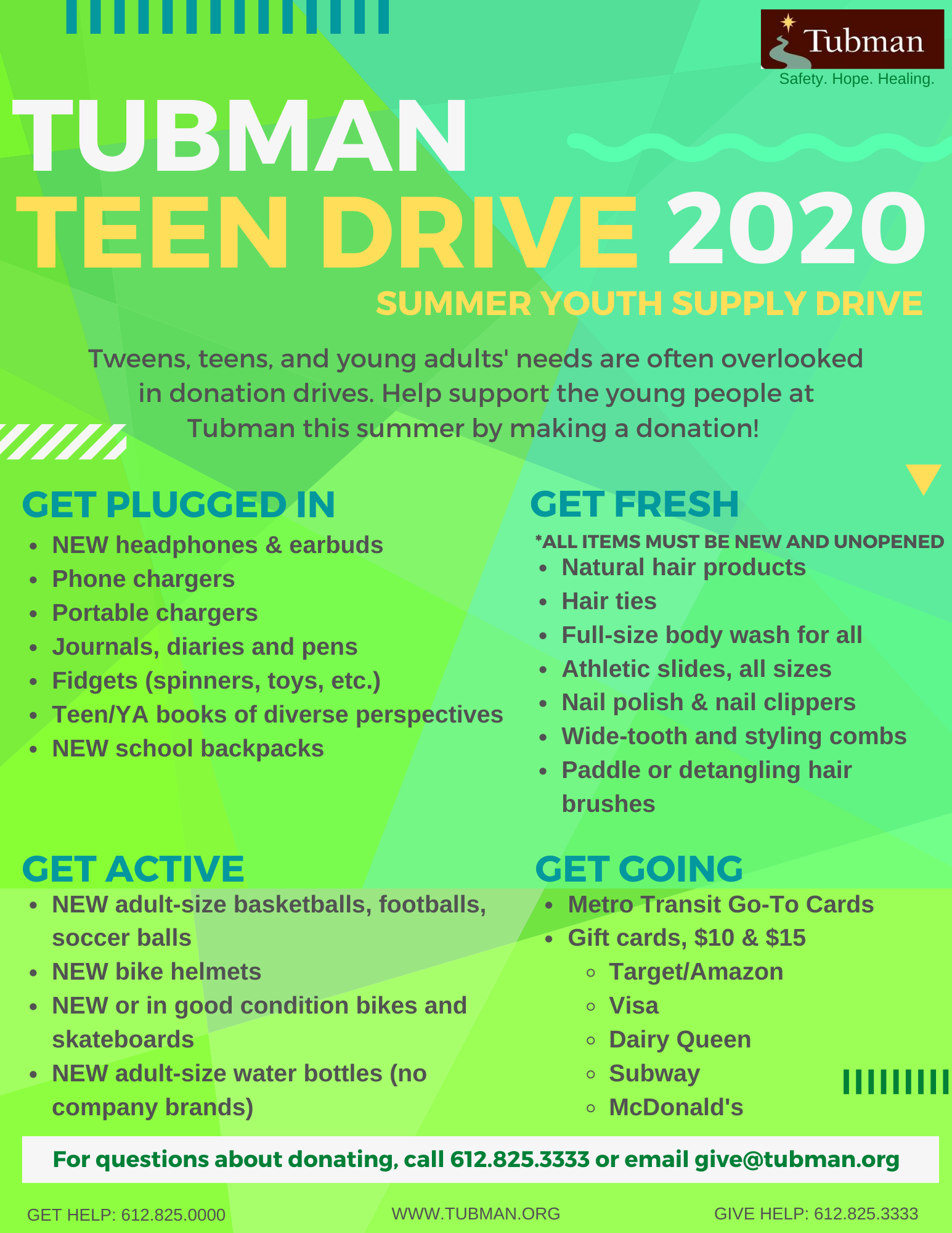 Donations can be dropped off to the following location during these times:
Tubman East - Maplewood
1725 Monastery Way
Maplewood, MN 55109
651.789.6770
8 a.m. to 5 p.m., Monday-Thursday
8 a.m. to noon, Fridays
Call 612.825.3333 or email give@tubman.org for more information.