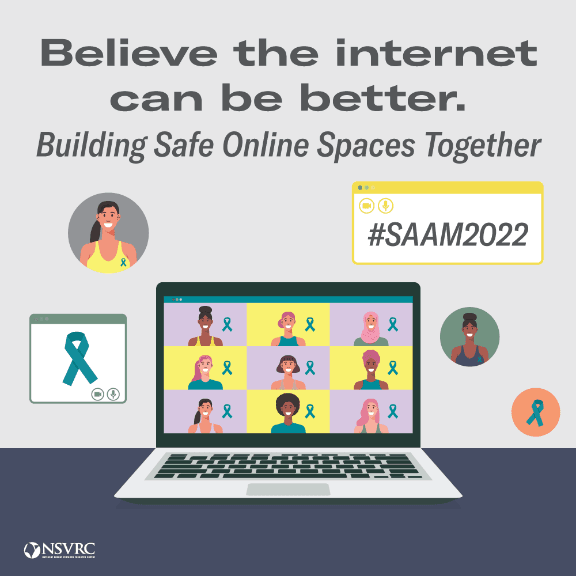 Sexual Assault Awareness traces its history back to the 1970s, which is when activists began organizing nationally to raise awareness of sexual assault as well as reduce sexual assault and violence against women. As we are well aware, sexual assault is not something that only happens to women, but also to men, and people of all genders and identities. Each year in April, the National Sexual Violence Resource Center (NSVRC) works with the Sexual Assault Awareness Month (SAAM) campaign to address this global issue. 
This year's theme is "Building Safe Online Spaces Together". Online bullying, harassment, sexual abuse, and exploitation has, unfortunately, become part of the digital world. The SAAM campaign is focused on it this year. Reporting or intervening when we see harmful behavior as such can helps many people. SAAM hosts a multitude of events, pre-pandemic, to "[obtain] much-needed donations for organizations that work to decrease sexual assault, support survivors, and advocate for improved legislation and support systems." In addition to such campaigns, openly having discussions about sexual violence, amongst other issues, can help to alleviate the shame and stigma around sexual violence.
Find Resources Below:
Learn more and get involved at the National Sexual Violence Resource Center.
Find more resources at RAINN, including resources for specific backgrounds and identities.