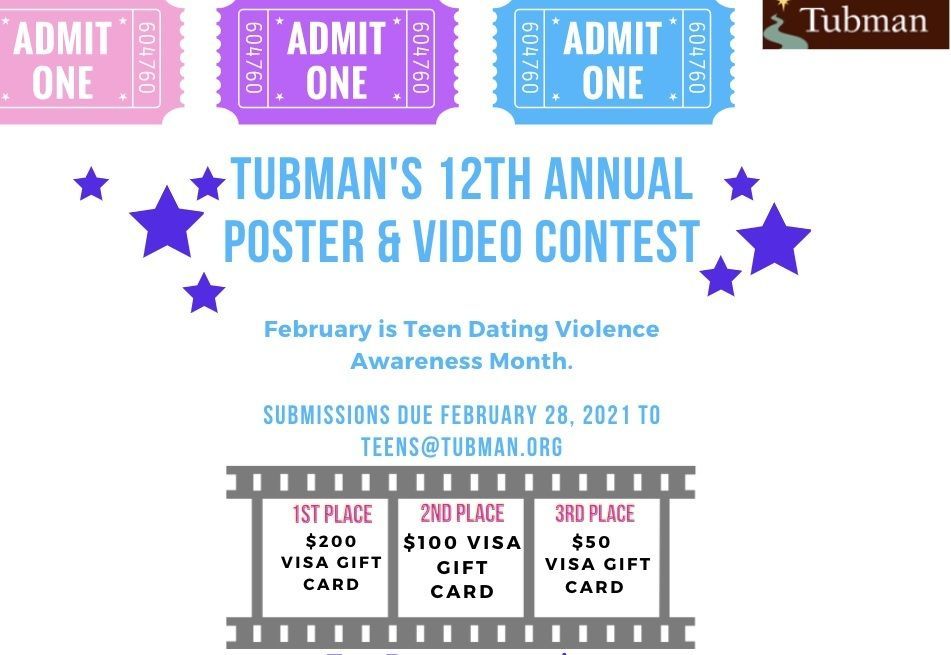 February is Teen Dating Violence Awareness Month, which means it's time for Tubman's annual Poster & Video Contest. Students can create posters and videos depicting what healthy relationships looks like, the effects of violence, and messages of hope. Deadline for the 12th annual contest is February 28, 2021, details below.
For Poster Entries:
Take a pic of your poster and email it to teens@tubman.org.
Save the poster for display and later use.
For Video Entries:
Videos must be 1-3 minutes long.
Upload video to YouTube and send link to teens@tubman.org.
Everyone who appears in the video will need to submit a release form signed by guardian. Email teens@tubman.org for details.
---
2020 MVP Poster and Video Contest Winners
First Place

Second Place

Third Place
MyDefinition.org is dedicated to connecting youth with leadership opportunities to help prevent violence and to use your ideas to build thriving communities.
For more information, contact us by email at teens@tubman.org or call 612.825.3333.
This site is a project of Tubman, a 501(c)3 nonprofit with a mission of advancing opportunities for change so that every person can experience safety, hope, and healing. To learn more, visit www.tubman.org.