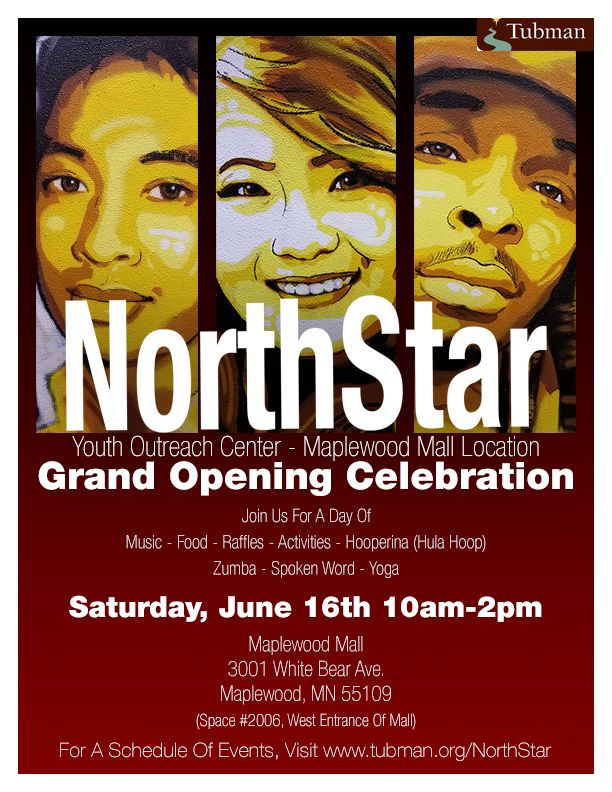 We are excited to announce that we've opened up a second drop-in center, located in the Maplewood Mall! This drop in center is open Mondays, Wednesday, and Fridays from 8 am - 12 pm and 3 pm - 7 pm. We're also open on Saturdays from 10 am to 5 pm. We've already had plenty of young people and community members visit our space.
We're also celebrating the new drop-in center with a grand opening! Please join us on Saturday, June 16th from 10 am - 2 pm. We will have music, food, and activities like hula hooping, zumba, yoga, and spoken word artists. Come check out our new space!
For more information, check out the attached flyer. We hope to see you there!