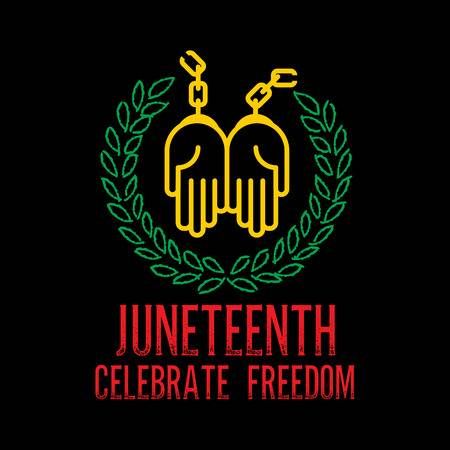 What is Juneteenth?
Juneteenth commemorates June 19, 1865 – this is when Union general Gordon Granger read federal orders that all people previously enslaved in Texas were free. Over two years prior to this date, the Emancipation Proclamation had formally freed slaves, but change was enacted slowly, mostly because slave owners were responsible for telling their slaves they were free. Some of these slave owners ignored the order until Union troops arrived to enforce it.
The name 'Juneteenth' is a combination of 'June' and 'nineteenth' commemorating the date that Gordon Granger announced the abolition of slavery in Texas.
Learn more about Juneteenth here.
Celebrations
Many people like to celebrate Juneteenth in a variety of ways, including educational activities, historical lessons, parades, cookouts, concerts, pageants, creating and viewing art, music and dance, among other things. You can always embrace Juneteenth by learning more and passing on that knowledge.
While many Juneteenth celebrations and events have been cancelled due to maintaining safe distance practices during COVID-19, here are some ideas about how to celebrate Juneteenth on your own or with your loved ones:
Juneteenth in 2020
This year many people are grappling with the idea of systemic racism in the aftermath of George Floyd's murder and widespread engagement in the Black Lives Matter movement. We encourage white people to learn about systemic racism and how to move forward without perpetuating racism either overtly or unknowingly. Learn more:
Read article "White Fragility" by Dr. Robin DiAngelo
Watch video "Deconstructing White Privilege with Dr. Robin DiAngelo"
How to Support