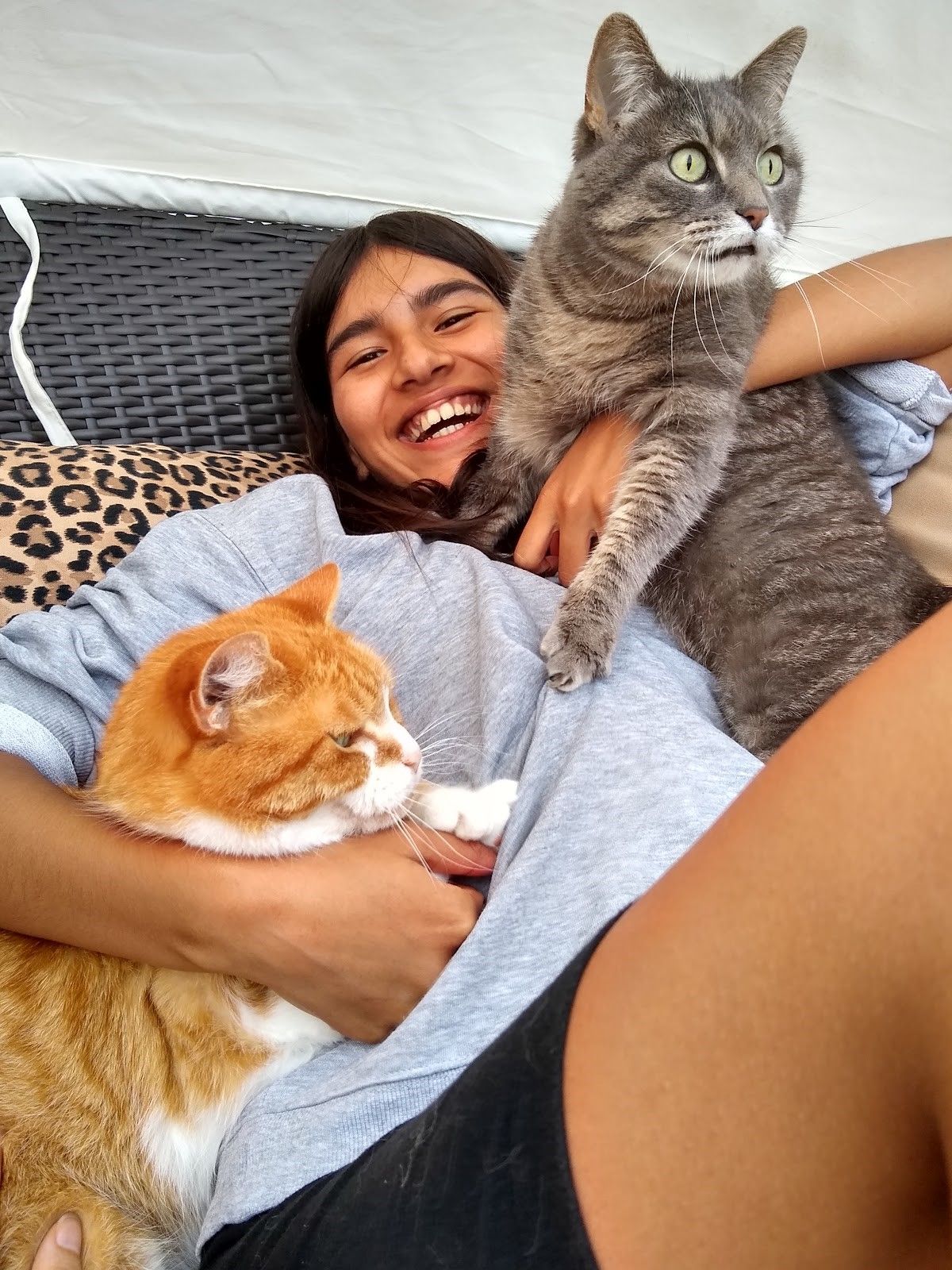 Tubman has a history of supporting youth looking to make positive differences in their community. As local Girl Scouts looking to achieve one of the highest service awards in the organization, the Silver Award, we found our opportunity to add resources to an ongoing need within the program offerings of Tubman. You see, the Girl Scout Silver award is an opportunity for girls to make a change in their community, and make a real difference by devoting time to a meaningful community action project, all girl-imagined and girl-led.
"I think every girl, and boy should experience leadership, daily tasks, and creating schedules and timelines at this age because the Silver Award can really expand your mind and skills. I have also grown closer with the two girls working on the project with me, and I'm grateful to have all these fun memories with them."
This week we'll introduce you to the girls behind this project, but next week, we'll launch the program and tell you all about it!
My name is Jazleen M., and I have been in girl scouts as long as I can remember. Now, I'm 12 years old as a Cadette Girl Scout finishing her silver award. I have a passion for animals because of my own pets, Maya and Freakshow (a polydactyl). My cats have been with me my whole life, and I know that I wouldn't be who I am without them, so they inspired me to come up with the program we'll be officially introducing next week.  Being the leader of the project was hard at times, with four hours of work per day all summer. Although the time I was taking out of my day may seem a bit more than an average 12 year old, I had fun doing it. Directing, giving out tasks, leading meetings gave me an exciting feeling since I'm not the type of person to speak their mind out loud in front of others. A lot of time was spent organizing, coming up with plans, and putting them into action which made me tired sometimes, but that doesn't mean I didn't have laughs, or inside jokes to go with it. I enjoyed working on my Silver Award with the Tubman Center, although it was difficult, I knew what I was doing would help me grow personally and make a major difference in my community.
Lots of people are dog people. Me, I'm a cat person. My name is Anna Z., and I have had cats my entire life and I've been in girl scouts since the first grade. Both things are important parts of my life.  Cats came first.  My first two cats were named Caroline and Adelle. Caroline was the scary-cat, as she hid from everyone except my dad. Adelle was the feisty cat, she whacked me in the face once. Since she was deaf, she meowed quite loudly. Once those two passed, we adopted my current cat, Dexter, from the humane society. My mom claimed the house felt empty. We've had Dexter for five years now. Dexter is the playful kitty cat. He loves everybody he meets and loves snuggles. He occasionally steps on my keyboard as I'm typing something. He even thinks he's a dog, he plays fetch with glitter balls, and comes when you call him. Although Dexter isn't an official girl scout, he's one of the main reasons I am working on this particular Girl Scout silver award project. I wanted to build my leadership skills, and contribute to my community. This project brings all of this together for me.  We are so excited to be introducing a new program to Tubman next week that relates to my interests.
To me, time is very important. What I spend it on, how it benefits me, and who I spend it with are all questions that I think about often. When I got this opportunity to work on the Silver Award with some of my Girl Scout friends, I knew it was something worth putting my time into. My name is Ankita K., and I don't have any pets nor am I a Girl Scout. I spend 6 hours every day studying STEM subjects during the summers, and I enjoy it. I like to play tennis, learn/experiment about the chemistry behind skincare, and watch dramas. Considering my lifestyle, many people would ask me, 'why would you want to work on a project completely unrelated to your interests for the whole summer?' At first, I was excited to help because the team was short on hands and I just wanted to do something fun with my friends, but as I worked on the project, I realized that there was so much more to it then I thought. Being a part of this team actually allowed me to use my abilities from my other interests in various situations, and exposed me to a completely different problem that I didn't even know existed. As I encountered meetings, tasks, leadership, phone calls, and other people, I found that I could learn so many other things than from textbooks and tutors. Interacting with the real world and working on something like this was a total life changing experience for me. I think every child around our age should have a chance to undergo the process and inside systems of making a program like this. I absolutely have no regrets, and I had so much fun working with these people and creating memories I cannot forget. We hope that this system we made can help someone, and will last for a long time!
Stay tuned for more posts and information about our project around our launch date, September 1st