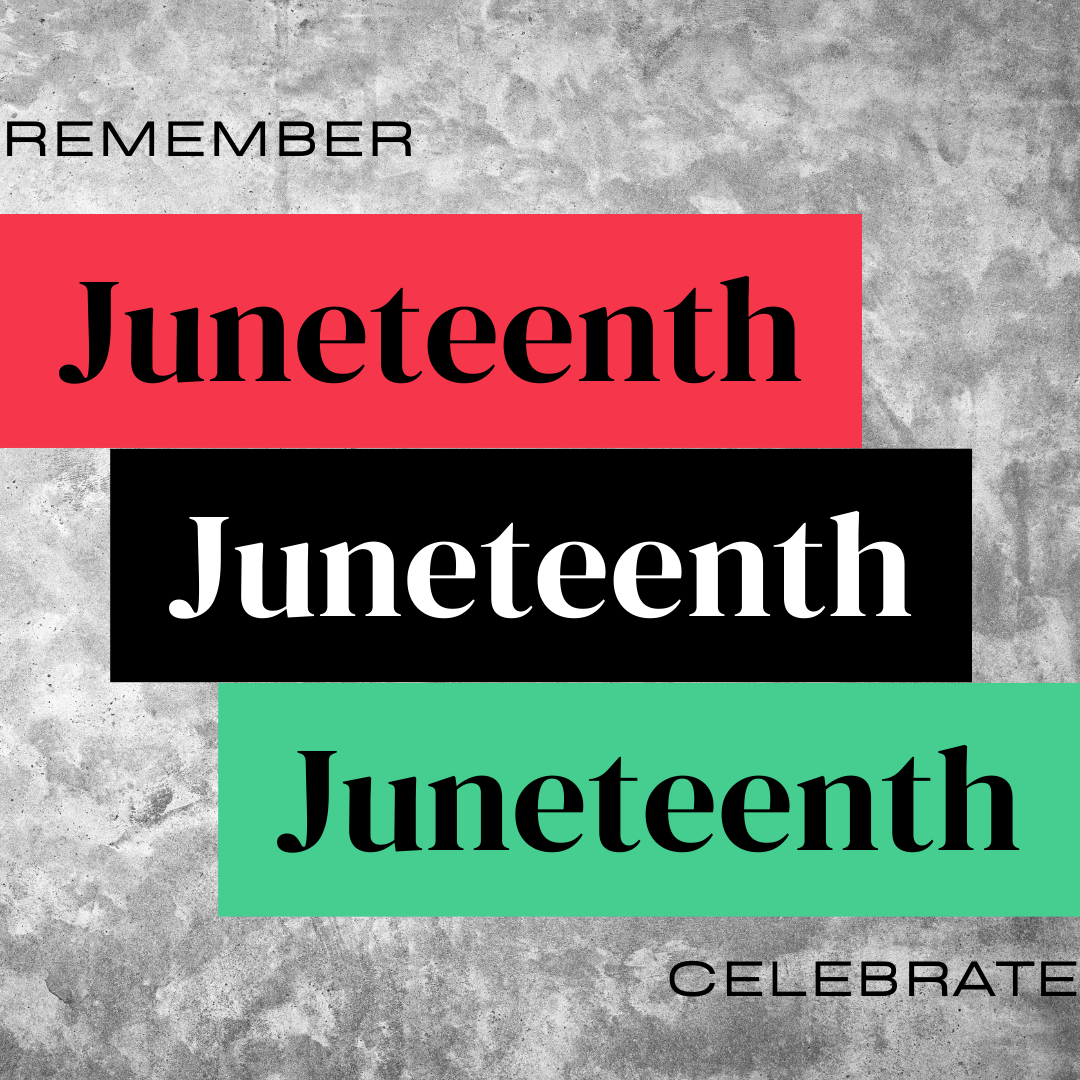 Juneteenth is this Saturday and we hope you can celebrate and acknowledge it in whatever way makes sense for you.
What is Juneteenth?
This holiday celebrates the emancipation of those who had been enslaved in the US. It originated in Galveston, Texas, and is now celebrated throughout the US every June 19th.
Learn more about the history of Juneteenth HERE and HERE.
How can I celebrate Juneteenth?
Historically Juneteenth has been celebrated with barbecues and cookouts, fireworks, and sharing history and stories. Often people choose to socialize, party, and listen to music. You can honor this holiday in the way that feels right to you and your community. You can find out if your city has organized celebrations planned – and if you are near Minneapolis, you can check HERE.
If you are a white ally:
Be mindful. This is a great opportunity for you to celebrate an important holiday and support Black communities while making sure that you are mindful of the spaces you're taking up, and practicing listening as action (instead of talking over Black voices).
White allies, use this time to make sure that you are supporting black artists and Black-owned business – and not just on Juneteenth, but every day. To find out about local Black-owned businesses you can support, look HERE.
Also be mindful and intentional about the creators you follow, the movies you watch, and the books you read. For more resources on white allyship you can check out Dismantle Collective.