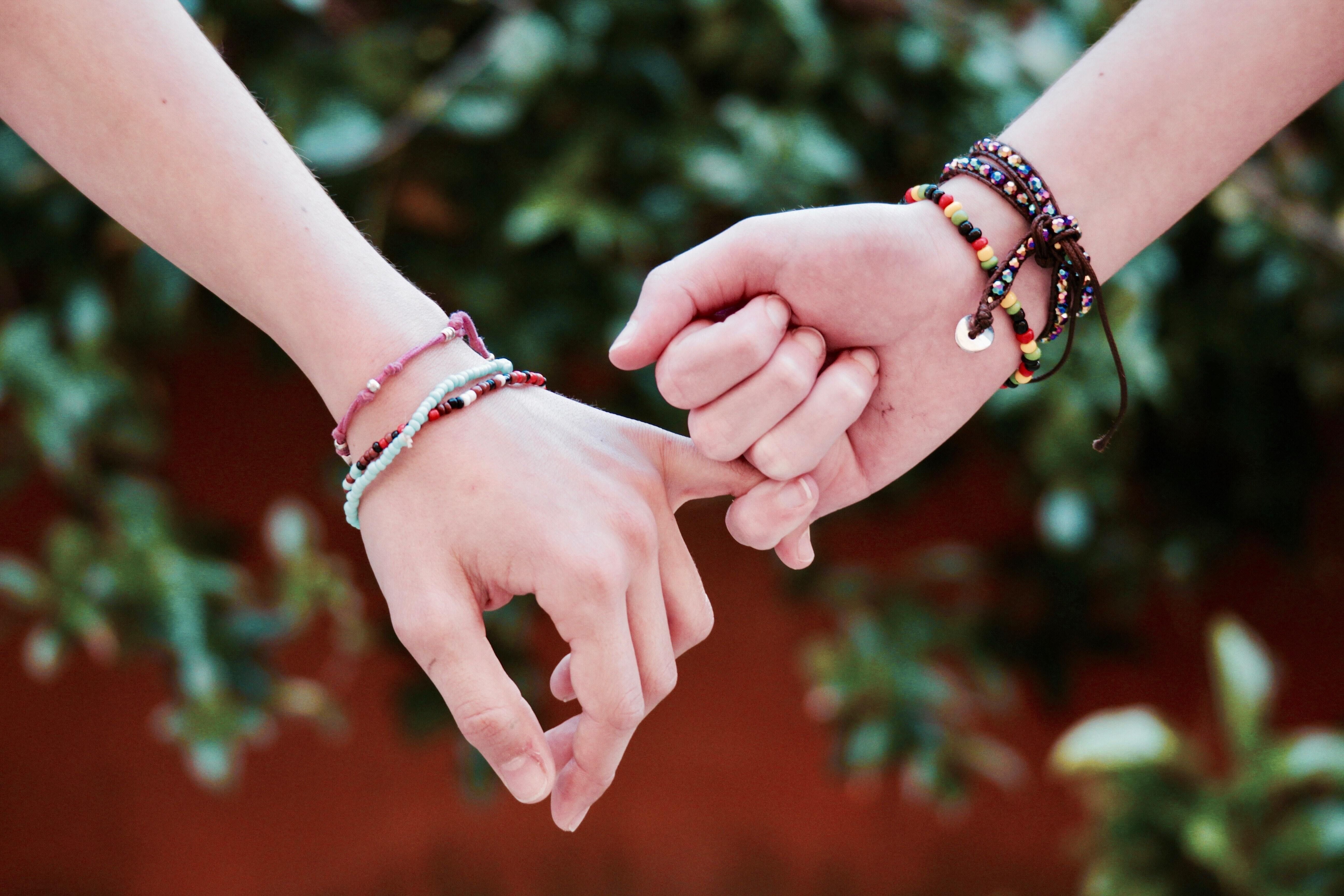 Our Movement for Violence Prevention Intern outlines some healthy and unhealthy traits that can be found in friendships. Read on to find out about identifying healthy friendship traits as well as some red flags you can pay attention for.
What does "friendship" mean?
Friendship means you have trust and support for them and from them. A friend is someone you talk to who treats you well. You might find yourself hanging out and saving memories with them.
What are some good things a friend helps you with?
Make positive decisions: They support decisions that prioritize your wellbeing and want you to be happy.
Make you happy: They do fun things with you, make you laugh, and celebrate with you when you have good news or accomplished something.
Give good advice: They are thoughtful about what you want and take your emotions into account.
What are healthy things to pay attention to in your friendships?
Good communication: They say what they mean, they speak respectfully to you most of the time, ask you questions about yourself, and answer your texts/messages.
Honesty: Their actions match their words, they tell you the truth, they don't spread rumors.
Individuality: They don't pressure you to like what they like, and they respect what makes you unique.
What are some Red Flags in a friendship?
Intimidating you: Making you feel afraid (physically, emotionally, or worrying about your reputation or losing them as a friend).
Causing emotional harm to you: Making you feel bad about yourself, teasing you but taking it too far, not taking your emotions into account.
Cyberbullying: Using social media, phone, or various apps to bother you or make you feel bad.
Physical bullying or not respecting your physical boundaries: Hurting you, invading your space, or making you feel physically uncomfortable.
Remember that you can reach out to us to talk about a friendship or any bullying you experience or see. Email us at teens@tubman.org (we usually respond within a day or two) or speak to one of our advocates on Tubman's 24-hour help line: 612-825-000.