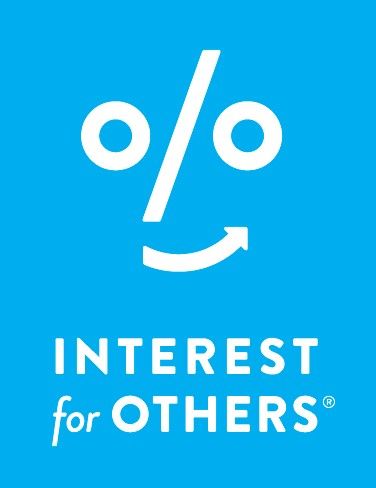 MINNEAPOLIS—Tubman joins 32 forward-looking Minnesota charities participating in a new approach to fundraising offered by Interest for Others Foundation (IFOF). IFOF, a Minnesota-based 501(c)(3) nonprofit, has developed a "social giving platform" that allows bank customers to easily donate earned interest directly to a charity of their choice, including Tubman.
While the annual earned interest on any given financial account is often small, collectively these sums can add up to billions of dollars a year. By joining together, donors can turn small change into big change for the charities they love, which is IFOF's mission.
"We're excited and inspired by how much potential this new partnership has," says Alison Hobson, Director of Development at Tubman. "By shining a spotlight on earned interest as a resource for charitable giving, IFOF has made it easy for people of all income levels and ages to make a difference. People can feel good knowing that their small donations are a powerful force for good and have a meaningful impact."
"We're very proud to include Tubman in our inaugural group of charities," says Mark Greene, CEO of Interest for Others Foundation. "Together, we are building a growing movement of online giving that's proving especially attractive to first-time and younger donors. Our partnership with Tubman is truly advancing the frontiers of philanthropy."
As Interest for Others perfects its social giving platform with the initial participating charities and bank partners, the goal is to expand nationally. In addition to Minnesota, the organization is registered as a nonprofit in North and South Dakota. The cause, with its call to generosity and community spirit, has also attracted legislative support. The Interest for Others Act was introduced in the U.S. House of Representatives in 2016 and 2017, with the aim of providing tax incentives for donors and reduced administrative burdens for financial sponsors. Interest for Others, Tubman, and the other participating charities plan to continue spreading the word through donor lists and social networks.
About Tubman
Tubman's philosophy is rooted in our inspiration and namesake, Harriet Tubman. Facing unrelenting adversities, Harriet Tubman encouraged others to simply "Keep going." Each year, Tubman offers safety, healing and hope to nearly 25,000 people of all ages who are facing violence, exploitation, homelessness, addiction or mental health challenges. Our culturally responsive services are rooted in decades of research, innovation, experience, and partnership. Incorporating feedback from the people we serve and the community, Tubman provides countless ways to help. To learn more, please visit www.tubman.org.
About Interest for Others Foundation
Founded in 2014, Interest for Others Foundation encourages generosity and community spirit by giving bank customers an easy way to donate earned interest to charities they love. The premise is both creative and simple: the aggregation of earned interest—typically small dollar amounts—can significantly increase charitable giving throughout the United States. The Foundation's online giving platform can be accessed at InterestforOthers.org/GiveNow.
Social media handles & hashtags:
@Interest4Others
#interestforothers
#smallchangebigchange
#alittlewaytodoalotofgood
#yourinterestmatters