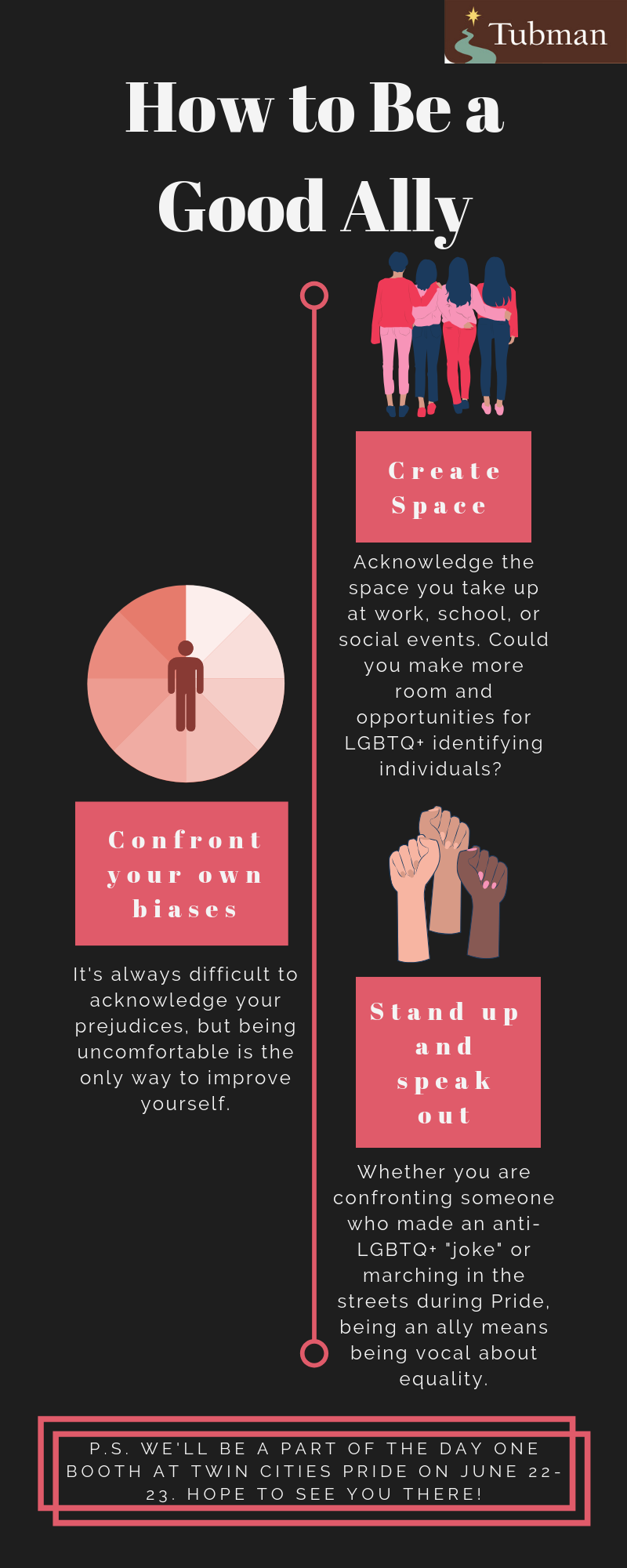 Happy Pride! Pride Month celebrates the impact that LGBTQ+ individuals have had in the United States and around the globe. June was chosen as Pride Month to commemorate the demonstrations held by members of the LGBTQ+ community after a discriminatory police raid at Stonewall Inn in New York City on June 28th, 1969. This mobilization paved the way for the expansion of LGBTQ+ rights in the United States.
Tubman recognizes members of the LGBTQ+ community during Pride Month and beyond. We are committed to inclusivity throughout our services and spaces, including welcoming clients of all gender identities and sexual orientations into our safe shelter program and offering clinical services and support groups that support the whole person and their experiences.  
One way you can celebrate Pride is by ensuring you are an ally to your friends and community members who identify as LGBTQ+. The image above details some ways you can be a good ally during June and the rest of the year.